Google penalizes pop-ups: Here are 3 WordPress alternatives
Are you used to grabbing visitors' attention on your WordPress website through pop-ups? Well, you may want to take note of the fact that Google will penalise these so-called 'intrusive popups' in its search results as from january the 10th, 2017. Especially when you set up intrusive pop-ups that are almost screen filling on mobile devices, you'd better find alternative ways to attract your visitors' attention before January 10, 2017.
In this article we will go over three alternatives for these types of intrusive pop-ups on your WordPress website. And we will discuss the best WordPress plugins that you can implement as a workaround.
Note: Some of the provided links have an affiliate code.
Why are intrusive pop-ups penalised?
Google concluded that an increasing number of web searches are done via mobile devices. Yet, once a visitor clicks on a search result, it is not uncommon to have a (nearly) screen filling pop-up blocking the content the visitors expect to see. Such a pop-up may be an announcement of a promotional rebate for anyone that is willing to subscribe to a newsletter or by liking a specific Facebook page.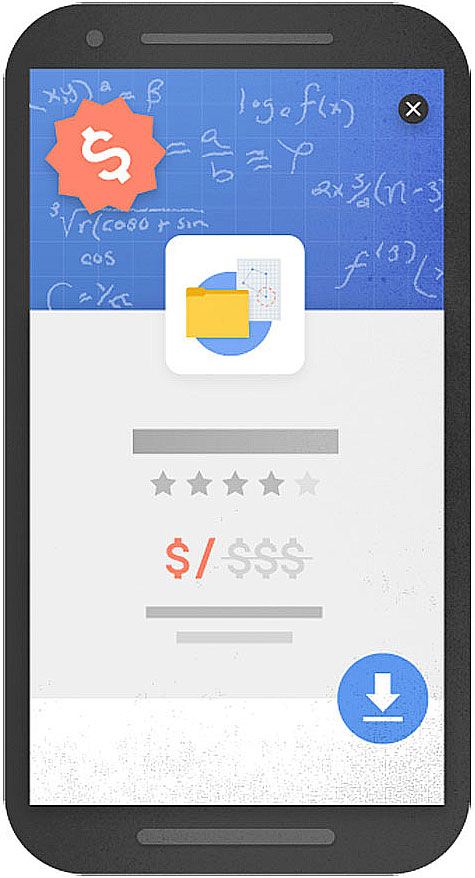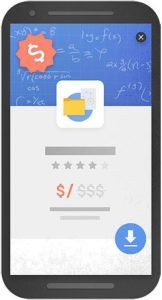 Google is of the opinion that anyone that uses the Google search engine, ought to get what they are looking for. In other words, when someone clicks the title of a newsletter in Google, they will expect to be reading the newsletter next — not an advertisement. This is why Google has decided to penalise intrusive pop-ups. Exceptions will be made for cookie announcements, age verifications and small pop-ups that only take up a fraction of your screen (like app banners).
Alternative #1: Opt-in bars
The first alternative to (largely) screen filling pop-ups in WordPress is the opt-in bar. This is a narrow bar at the bottom or at the top of your webpage, that you can use to alert your readers to anything you want. In essence, this opt-in bar is still a pop-up, just not an intrusive one that fills your screen.
Alternative #2: Inline content
Instead of using pop-ups for offers, special offers can also be presented at a fixed position within your webpage layout. You could, for instance, place a widget in the side bar by which your visitors can subscribe to your newsletter. Another option would be to create a page break using an opt-in block: a kind of designated advertisement space to present your offer.
Alternative #3: Two step pop-ups
Sometimes, however, using intrusive pop-ups is simply inevitable. Especially when you typically need the whole screen to properly present what it is you are offering. In such cases you may want to consider using a two-step pop-up sequence. This consists of a button or a link on your page that, once visitors click it (step 1), will cause a full screen ad to pop-up (step 2). This way, you will still comply with Google's rules, as there are no pop-ups that are forced upon the visitor.
Three opt-in plugins for WordPress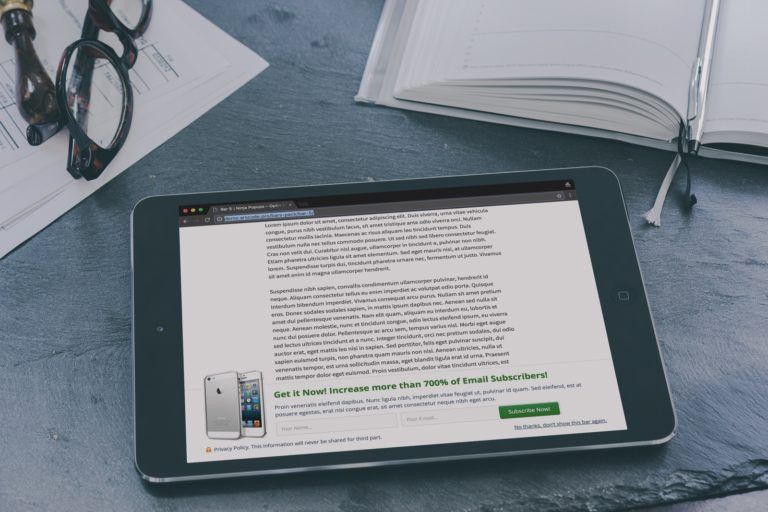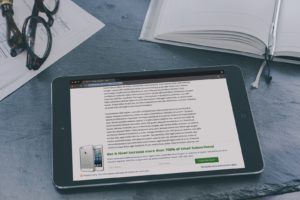 The Optin Bars Pack ($ 7) is an extension of the WordPress plugin Ninja Popups ($ 25), used to increase your website's conversion by linking an advert to a newsletter signup, or by linking it to one of your social media pages. Ninja Popups can be linked to email marketing software like MailChimp.
Its premium extension works like an extra plugin, and adds another 12 different opt-in bar layouts to Ninja Popups. It is a WordPress plugin that is relatively easy to set up and allows you to run a/b-tests, among other options.
Bloom eMail Opt-In Plugin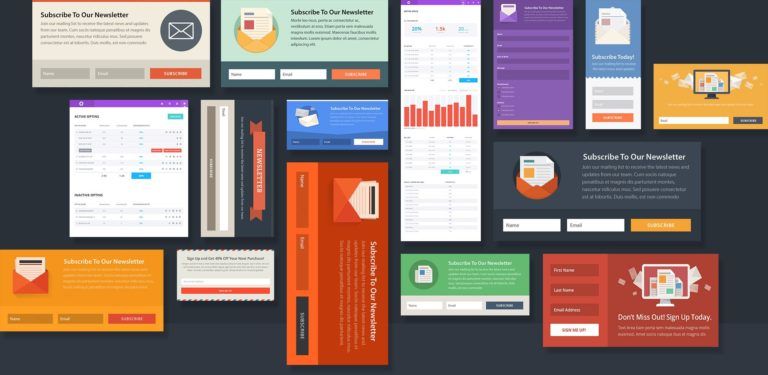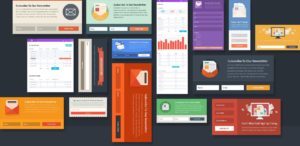 by Elegant Themes offers you a range of options to gather email addresses through your WordPress website. This plugin can be linked to 16 different email marketing suppliers (amongst which MailChimp).
Besides opt-in bars, this plugin facilitates for gathering subscribers through sidebar widgets. Furthermore, you can add an opt-in section in your existing content by means of a shortcode. This way, you basically place an advert on a fixed spot on your page. And then there's always the option of still going for intrusive pop-ups, but of course, that is no longer advisable if you don't want your Google rating affected.
For an annual fee of $ 89, you'll get your money's worth at Elegant Themes, as they will give you instant access to another 88 WordPress themes and 5 additional WordPress plugins.
Then there's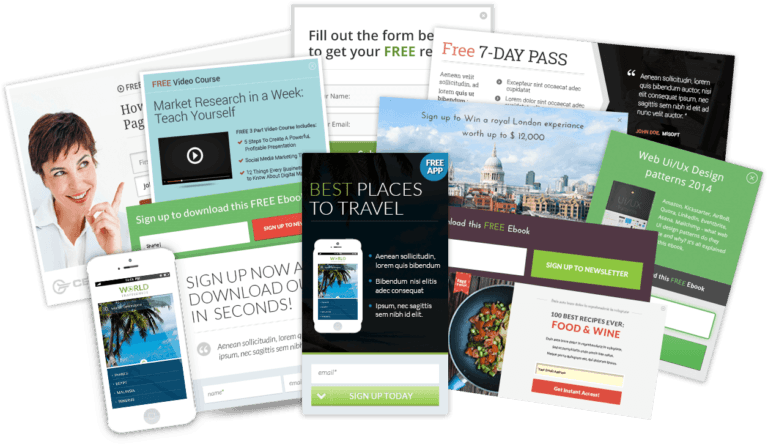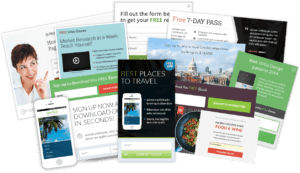 , that will also give you an vast number of avenues to increase your website's conversion. You can go for opt-in bars, sidebar widgets, or link urls or buttons in your existing content to pop-up forms for two-step pop-ups.
Thrive Leads can be linked to over 30 email marketing suppliers (among which MailChimp) and offers tens of designs to choose from; although it must be said that these designs are not as fancy as the ones you'll get with the Bloom eMail Opt-in Plugin.
https://www.wpupgrader.com/wp-content/uploads/2016/12/google-wordpress-pop-up-alternative.jpg
642
1690
sowmedia
https://www.wpupgrader.com/wp-content/uploads/2020/03/logo_pink-1_resized.png
sowmedia
2016-12-13 10:04:44
2020-03-13 16:54:12
Google penalizes pop-ups: Here are 3 WordPress alternatives