WordPress Theme Review: Enfold
On april 2013, Vienna based Kriesi produced a new WordPress theme: Enfold, which proved to be quite profitable to the renowned developer. With over 100,000 sales already, it has grown to be one of the best selling WordPress themes available today.
What is it, that makes Enfold such a  powerful theme? And would it be interesting for your WordPress website to switch to Enfold? We decided to do a thorough analysis on this populair theme for you.
Looks
Watching the Enfold-demo, you wouldn't label this a winning theme right off the bat. Although the overall design and photography used in the demo may be okay, the layout isn't much of an eye-catcher. It is actually quite traditional, having a logo on the left side, followed by the menu next to it, and placing the header underneath. Nevertheless, this may just be one of those strengths that sets this WordPress theme apart as a multi-purpose one.
The theme itself is crisp and minimalistic, fully in line with webdesign trends of today. The chosen font seems a bit too delicate though. In one way this makes it possible to use a relatively large body of text without it optically looking cluttered. Then again, you may at times want to use less words to say more, in which case you would want a bulkier font. We'll come back on how well you can adjust this feature later on.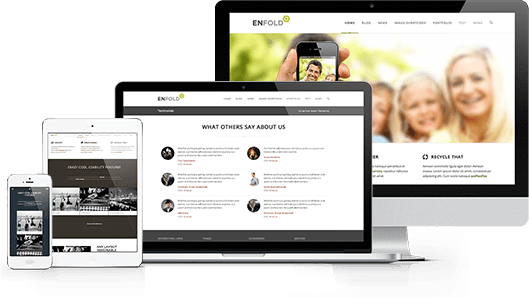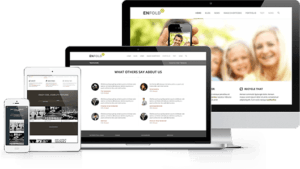 Added to that, it is also retina-ready. This will, for instance, cause your icons and other graphic elements to come out crystal clear on high resolution monitors.
Enfold theme installation in WordPress
Once you have purchased Enfold, you can immediately download the installation file. A simple procedure that works as follows: Within your WordPress environment, go to Appearance > Themes. Then click on 'Add New' and then 'Upload Theme'. Search on your computer for the proper installation file, then click 'Install Now'. Once you have done so, click 'Activate' and your installation of the Enfold theme is complete. In our experience, anyone can complete this process within any standard WordPress website without much difficulty.
At 'Theme Options' you can make sure your theme is automatically updated. We recommend you to do so, as Enfold regularly adds new and interesting features.
With the installation of Enfold, the LayerSlider WP is added as a bonus: an advanced slider plugin for WordPress that enables you to make beautiful visual slideshows.
Adaptability of WordPress theme Enfold
After having installed Enfold, you have direct access to the page via 'Theme Options'. This option page consists of nine tabs, each showing multiple settings. The 'General Styling' tab provides you with 18 predefined color schemes. These generally consist of matching pastel colors that compliment the crisp, minimalistic look. There are also some predefined settings that offer a brighter use of colors for your Enfold theme.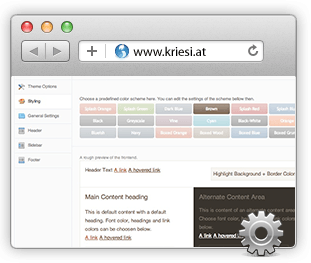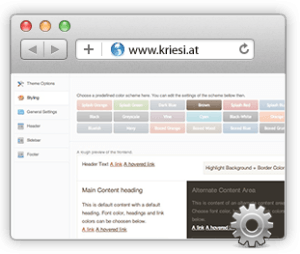 It is also possible to adjust the type of font on this tab. Standard fonts are provided, but a selection of Google fonts are available too. Surprisingly, it is not possible to change the default font size, which is a drawback for websites with little written content.
Other than this, Enfold offers its users to choose either a stretched or a boxed lay-out. The stretched lay-out provides an increased space for wide, panoramic photographs. Alternately, a boxed lay-out makes it easier to build your website in full-length, which will have a more traditional feel to it. Despite the fact that these two settings are the only lay-out options, each one does give your website a radically different look.
And that pretty much sums up Enfold's adjustment options. Users that like to really have a go at their WordPress site so as to drastically revamp it, will quickly be done with Enfold. Those wanting to style their site to the point of giving it a distinct look and feel, will have to resort to add their own CSS coding within the Enfold theme.
Page Editor of WordPress theme Enfold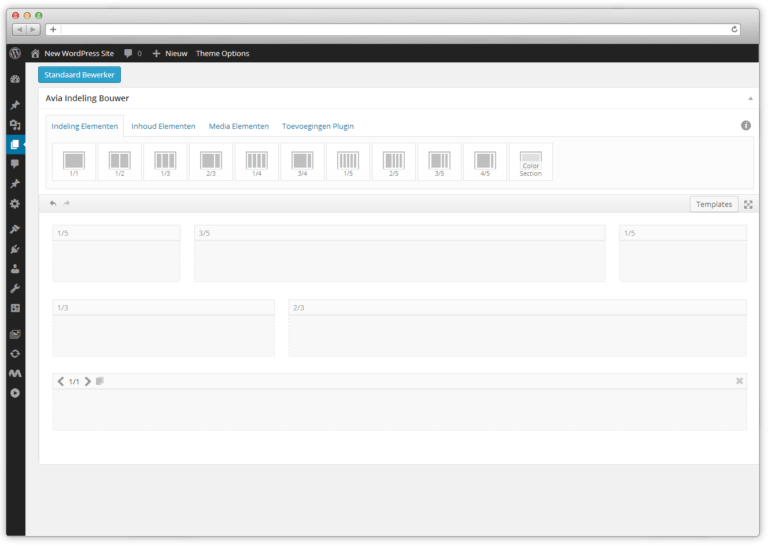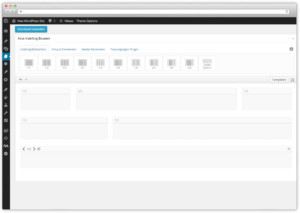 Editing pages is a delight within Enfold. The theme offers an built-in 'Advanced Layout Editor', allowing you to build pages by simply and intuitively dragging-and-dropping elements.
And so you can start out by simply arranging a page into one or more columns. You can vary the column-width from full width to 1/5th of your website. And then you have the option to alternate columns, creating all sorts of optional layouts. In the example on the right, the page layout starts off with a row divided up into columns sizes 1/5th, 3/5th, and again 1/5th, followed by a section divided into columns sized 1/3rd and 2/3rd. At the bottom there's a full-width column.
Each column can then be filled with content and media elements. You can add title sections, paragraphs, icons, information boxes, buttons, forms, tables, images, slideshows and much more. Each element can be tweaked and adjusted as you see fit. And when altering text content, you'll notice the old, familiar text editor of WordPress reappearing. Since this page builder is personally developed by Kriesi, the simple drag-and-drop mechanics operates flawlessly with the theme, giving all elements an immediate, stylish look on your actual website.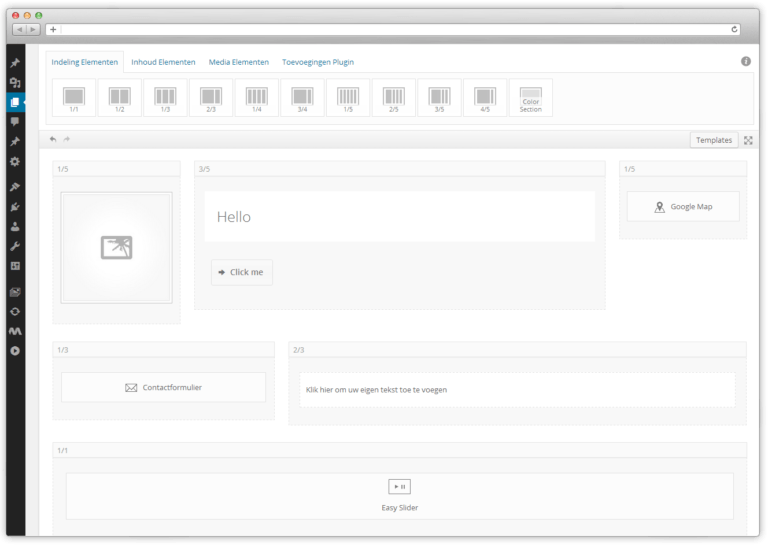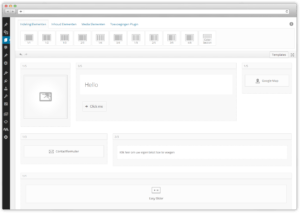 The benefit of this is that you'll be able to get a fancier result faster than by building your pages with a separate page builder plugin, like Visual Composer. The latter does offer a more elaborate range of content and media elements. Still, content elements you will mostly use, are provided by Enfold, so the additional features of Visual Composer will hardly be missed. Enfold's page builder simply does work a lot faster than Visual Composer.
The fact that Enfold's layout editor is only available for pages and portfolio items, is somewhat of a surprising set back. The inability to use the page builder is an immediate restriction when writing and editing blogs and/or news postings. From Kriesi's forum we learn that the page builder can be can be activated for Posts by simply making a few code alterations. And yet, we feel the Austrian theme builder did miss an opportunity here to make Enfold a true all-star.
Portfolio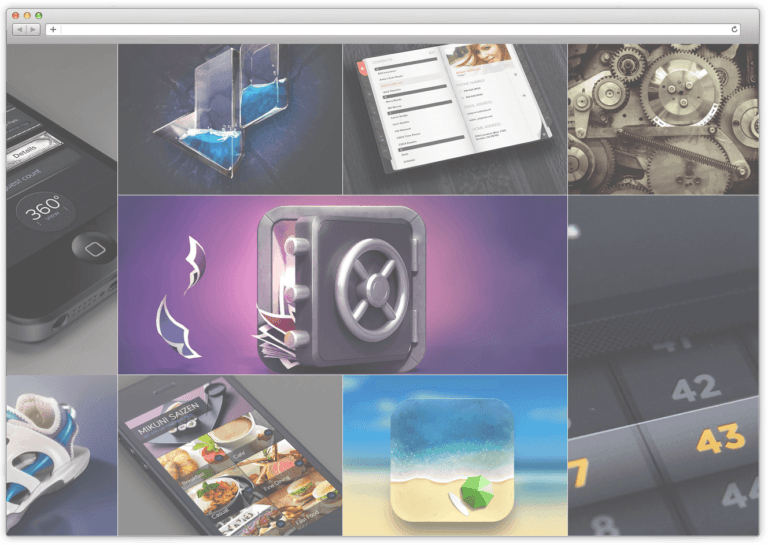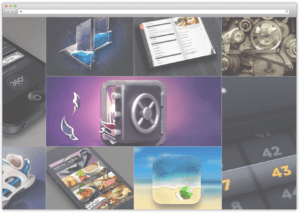 Enfold offers various ways to present your personal portfolios. As each portfolio-item is appointed its own page, you'll have the advantage of being able to refer to separate portfolio items and share these on social media for instance. It is obvious that Enfold's portfolio is developed for graphic purposes, since the divers portfolio set ups will primarily stand out when presenting high quality imagery. Audio or text portfolio seem less suitable within Enfold.
Compatibility
Enfold offers display support from Internet Explorer 8. This means that this theme works equally well with older browsers. Additionally, Enfold allows for the implementation and display of common WordPress plugins, among like WooCommerce (WordPress web shop), Gravity Forms (forms builder) and WPML (for multilingual websites). So in essence you can start a multilingual webshop with WordPress, Enfold, WPML and WooCommerce without having to type any code. Naturally, this sounds a bit easier than it is. Of course, installing all these packages requires quite some time. Also keep in mind that it will slow down your website, so make sure you make use of quality WordPress hosting.
SEO
From the base up, Enfold is geared for search engine optimization (SEO). By virtue of a proper implementation of guidelines as provided by  Schema.org, the theme's coding clearly indicates the purpose of each content element. And such implementation is highly favored by search engines. Other than that, the code is also clean and tidy, using breadcrumbs to clearly point out where you find yourself on the website. Naturally, the effect of this kind of SEO support by Enfold will stand or fall by the way you progressively style your website from there.
Enfold as a framework
Sowmedia uses Enfold in both smaller and bigger projects. When working on bigger projects, the basic styling is abandoned and the css will be customized in line with our clients preferences. With the smaller projects we aim to work within Enfold's own styling options as best as we can, adapting the css as little as possible.
What follows are a few projects wherein we used Enfold as a framework and then abandoned the basic styling.
Bata Industrials is the market leader of industrial shoes within the Benelux and a division of the world's biggest shoe manufacturer (Bata Shoe Organisation). Bata Industrials is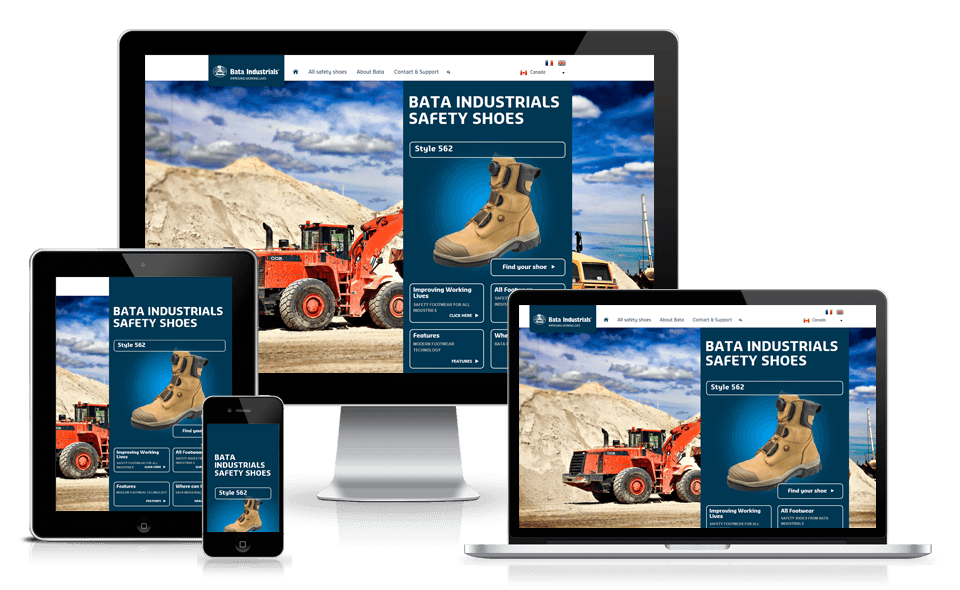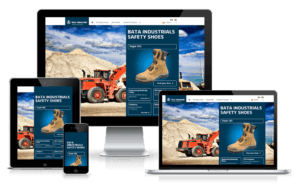 based in 35 countries world wide. Sowmedia was assigned to develop websites for each country one-by-one.
ICT Automatisering is a stock market listed company that offers software solutions within the information and communication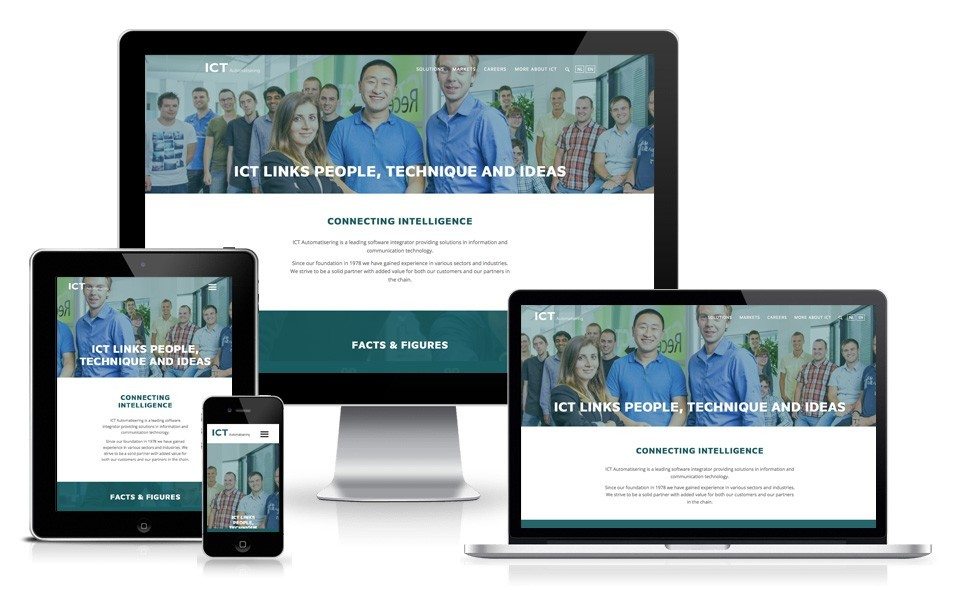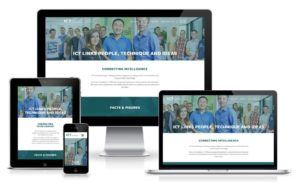 technology. ICT Automatisering operates in a wide ranch of branches, varying from healthcare to the high tech industry. Sowmedia developed the WordPress website for ICT Automatisering, taking Enfold for a framework.
Portbase connects multiple companies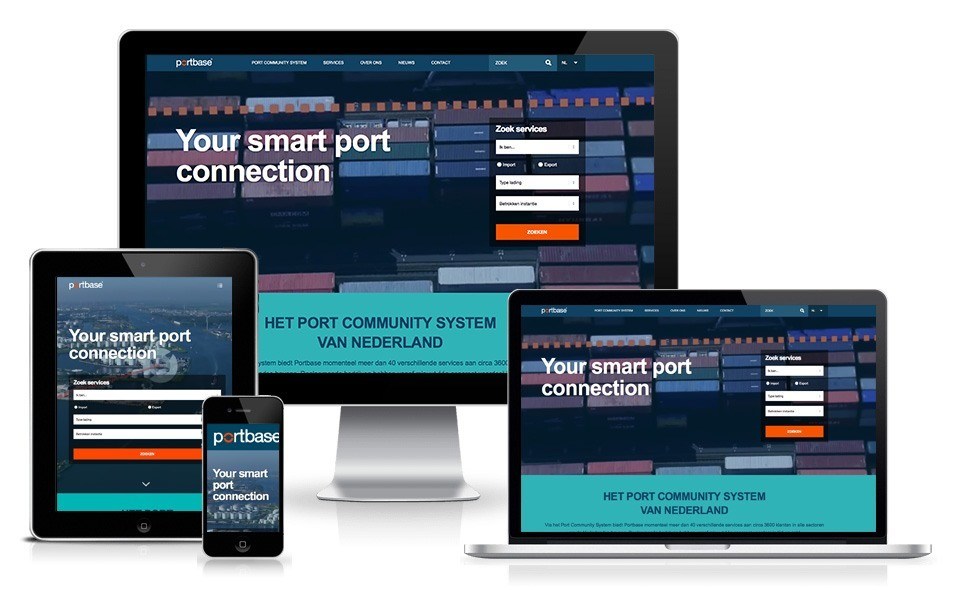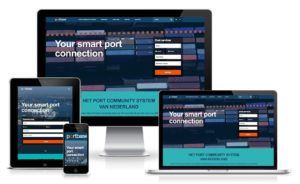 in the both the Rotterdam and the Amsterdam
harbor by virtue of overarching company ICT services. Via the Port Community System, Portbase offers over 40 different services to approximately 3,600 clients in all sectors of the Dutch harbor industry.
Conclusion
With Enfold, Kriesi built an extensive and solid WordPress theme that rightfully won many WordPress users over. Besides, the theme is being actively developed, so users are habitually presented with new functionalities.
The biggest strength of Enfold, however, is the user-friendly and extremely fast layout builder. This makes building and filling pages a breeze. The only disadvantage being, that it cannot be utilized in the Post section. Other than that, Enfold's Theme Options are sufficient, be it not overly elaborate. Customization is rather limited since you cannot adjust font sizes, making custom CSS the only way to give the layout a good spin. When accepting the theme as-is, you'll probably still working with one of the best tools out there to build your own professional website.
Enfold can be purchased at ThemeForest.
https://www.wpupgrader.com/wp-content/uploads/2014/07/enfold-theme1.png
298
529
sowmedia
https://www.wpupgrader.com/wp-content/uploads/2020/03/logo_pink-1_resized.png
sowmedia
2017-04-03 16:17:12
2020-03-13 16:55:58
WordPress Theme Review: Enfold