Are you planning on making your own webshop or do you want to build a webshop for a client? Then you for sure need an attractive, fast and responsive WordPress webshop theme that is user-friendly as well. Luckily there are plenty of great webshop themes to choose from and it is often not necessary to build one yourself from scratch. 
To create your webshop you can choose the free Storefront theme of Woocommerce itself. This is a free theme with a quite attractive design that meets most Google pagespeed scores. The theme also offers a number of options for implementing your own branding and is maintained by the main developers of Woocommerce. Which means that the integration with WordPress and other WooCommerce extensions is seamless.
If your goal is to design a website where you can customize the branding, it is best to choose a premium (paid) theme of WooCommerce. Most themes cost between $50 and $70 and offer numerous options for applying your own style and design. Moreover, the themes are often fully responsive and have a good speed score which is beneficial for SEO. Furthermore, the themes usually take a lot of account of user experience factors, making it easier for your webshop to convert. Which is the main goal of most webshops right? 
Enough talk, below we present our top 8 WordPress webshop themes.
Top 8 WordPress webshop themes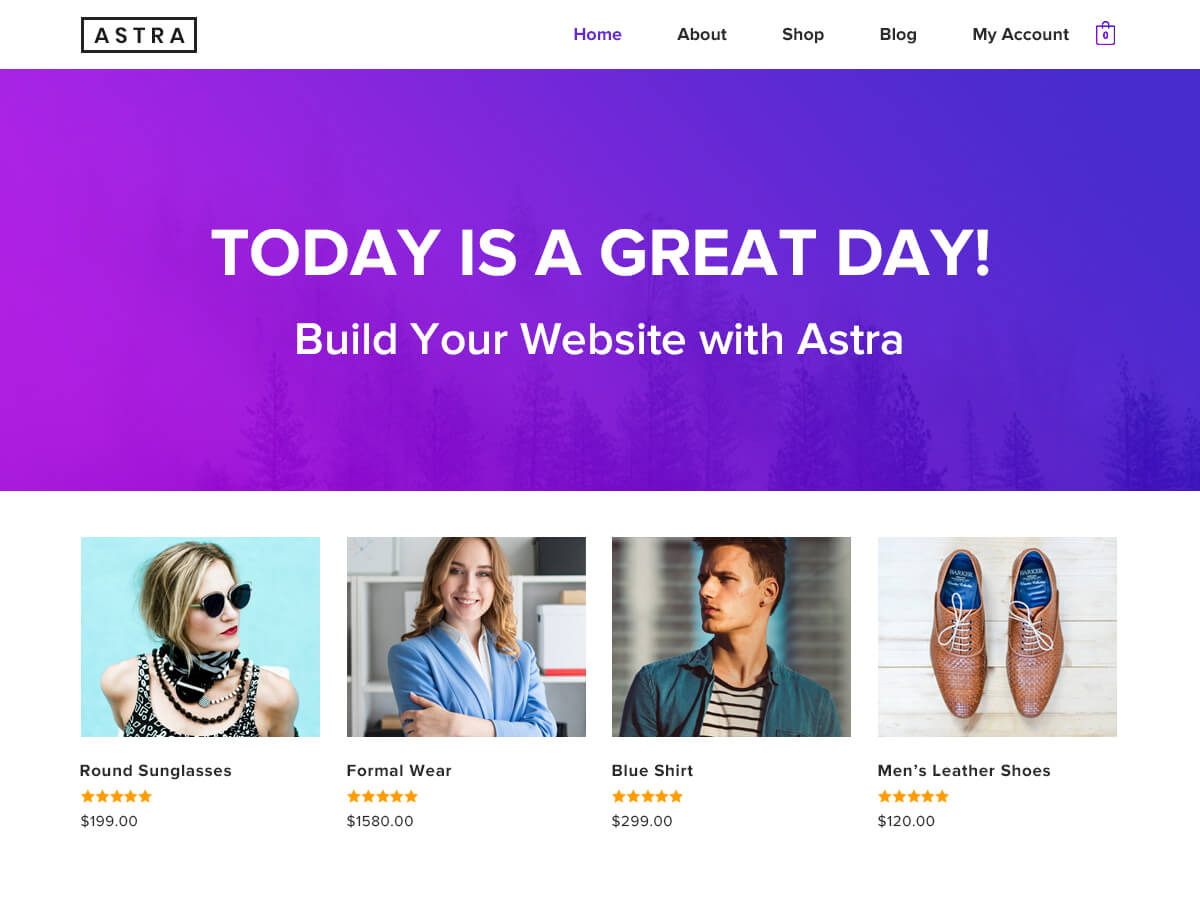 Astra is a very light WordPress theme that can be used for creating webshops, portfolios, agency's blogs and many other purposes. The theme is above all very suitable for building webshops because it is very user friendly and meets all Google pagespeed scores. The theme also offers many options for customizing your webshop. Furthermore, the theme offers very good support and is being updated with many new features on a monthly basis due to the large number of users. You can choose to extend the functionality of Astra by upgrading to the pro version of the theme. However, this is most of the time not necessary because a wide range of functionalities are completely free to use.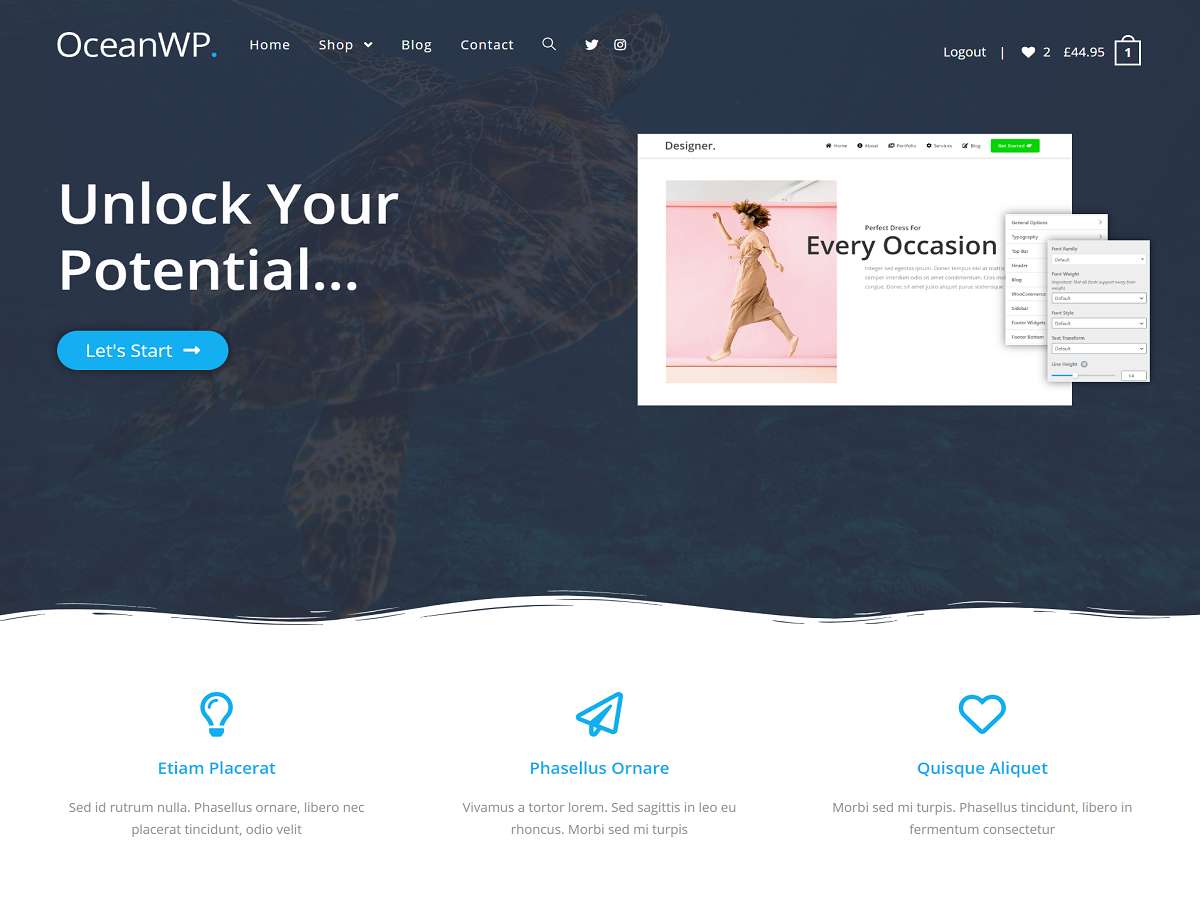 OceanWP is a flexible WordPress theme that is suitable for almost any webshop, in any sector and of any size. The theme has a very clean code and is quite light, making the website optimally secured and also very fast. Also, the theme is fully responsive, works very well with Woocommerce, has an extensive mega menu and is compatible with almost all popular page builders. In addition, monthly updates are performed, making the theme better and better by time.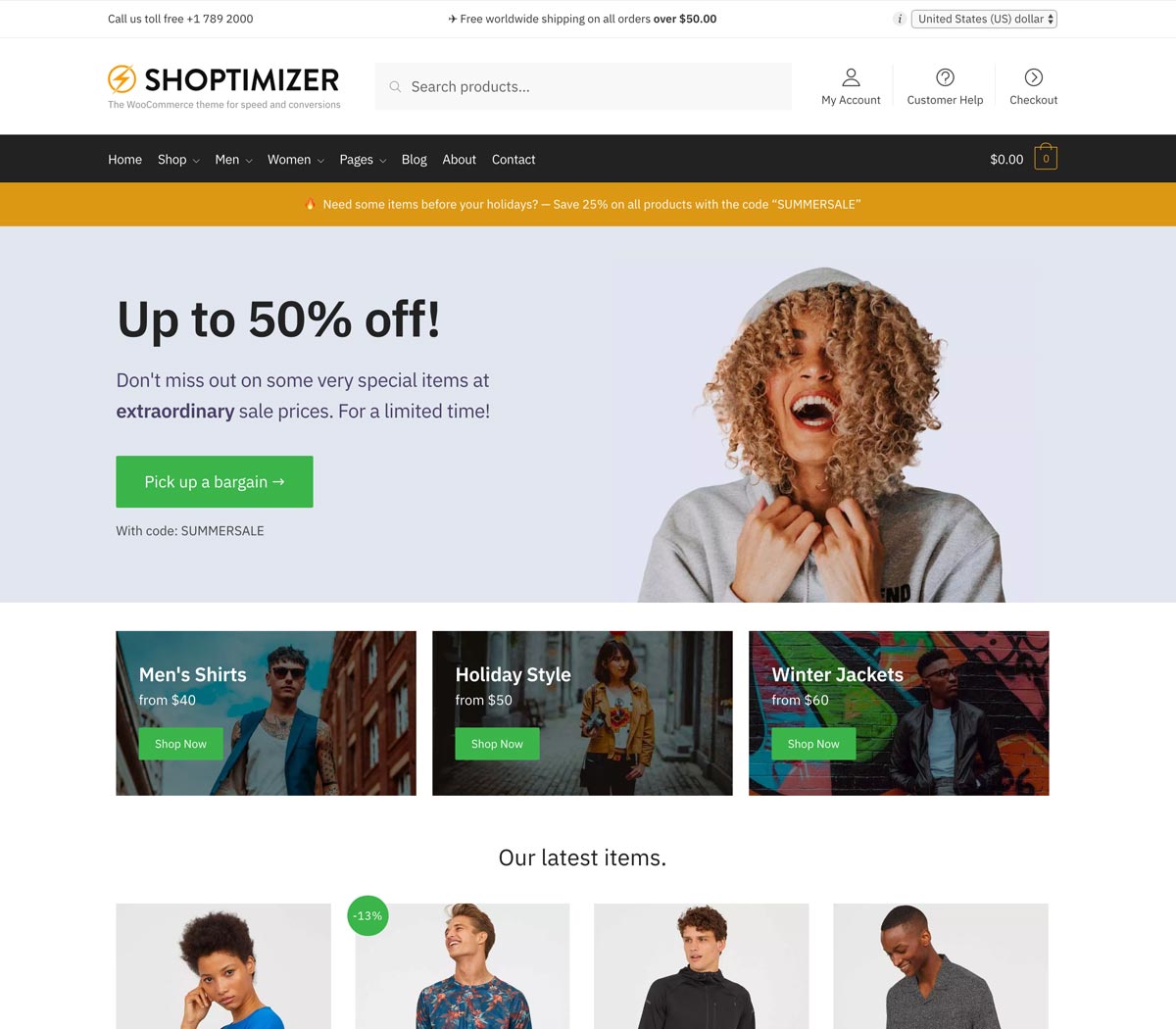 Shoptimizer is a WooCommerce theme of CommerceGurus, built around the two goals of speed and conversion. Research shows that even a one second delay results in a 7% reduction in conversions. Because Shoptimizer meets all major page speed scores, you don't have to worry about your webshop converting less well due to poor website speed. Besides the lightning-fast website speed, Shoptimizer also has a number of very handy conversion-oriented features, including a distraction-free checkout process, trust badges (in addition to attractive call-to-action buttons) and a callback option. Moreover, this theme is designed to be completely mobile-first, which is beneficial for SEO as well.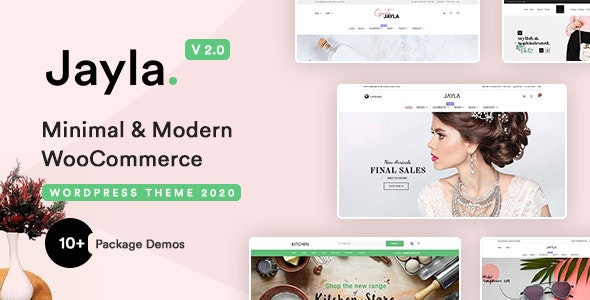 If you want to go for a minimalistic and modern Woocommerce website then Jayla is definitely a suitable option. Jayla contains every functionality you need for creating a professional looking webshop to promote and sell your products/services online. The theme is fully responsive as well and super flexible through the advanced panel options and mega menu's. Moreover, you have many options for customization through the Multi Builder blocks and an unlimited number of colors for the layout. Video backgrounds and even portfolios are also available! Building general pages can be done with the easy-to-use page builder Visual Composer and the Bootstrap framework.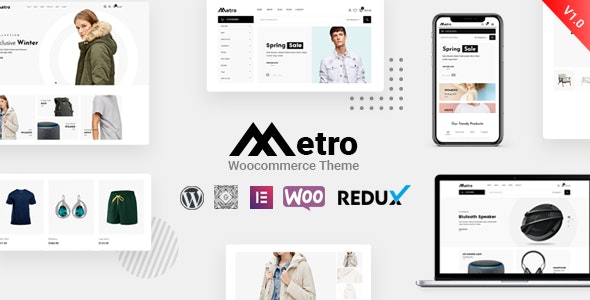 Like Jayla, Metro is an excellent choice if you want to go for a minimalistic WooCommerce design. The theme comes together with two premium plugins called WooCommerce Variation Swatches Pro and Woocommerce Variation Images Gallery Pro. These two plugins are built to make your web shop pages even more attractive and convert better. Metro also offers a wide range of layout choices, with an unlimited number of color combinations and seven unique multi-page homepages. Like all the other themes in this blog, Metro is fully responsive and mobile friendly, making your web shop look great on all devices.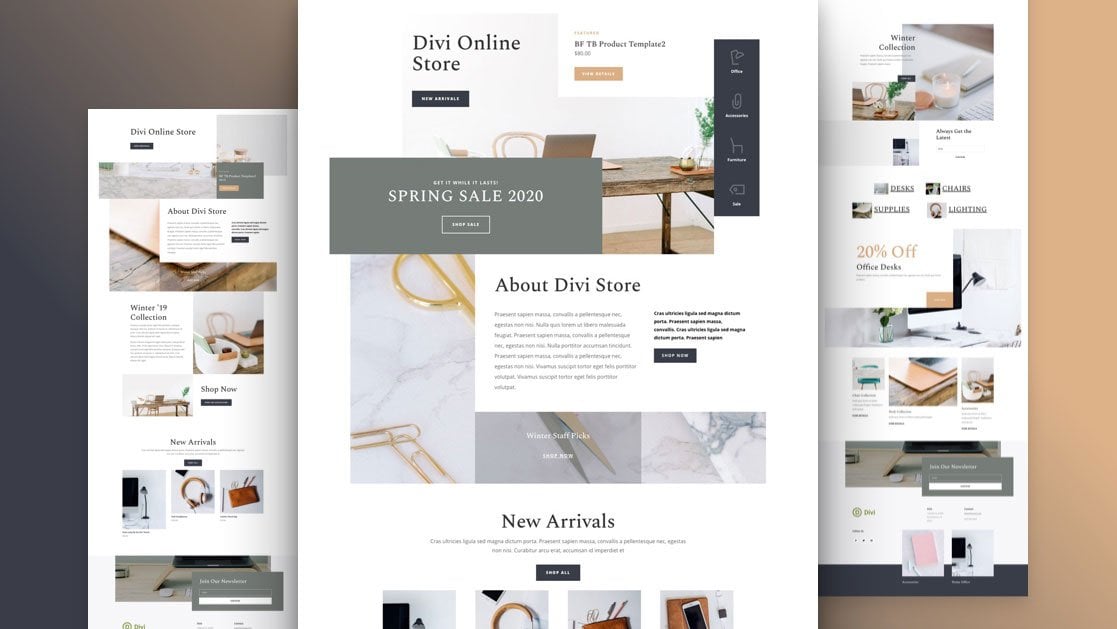 Divi is an immensely popular theme, suitable for all kinds of applications – from creating blogs to building webshops. Especially when combined with the bundled WooCommerce plugin, Divi is transformed into a true e-commerce monster. Thanks to Divi's very user-friendly page builder (called Divi Builder), designing layouts is a breeze for everyone. When you download Divi you can choose from pre-programmed layouts with different homepages, portfolios, e-commerce storefronts and much more. In this way you can start building your webshop right away!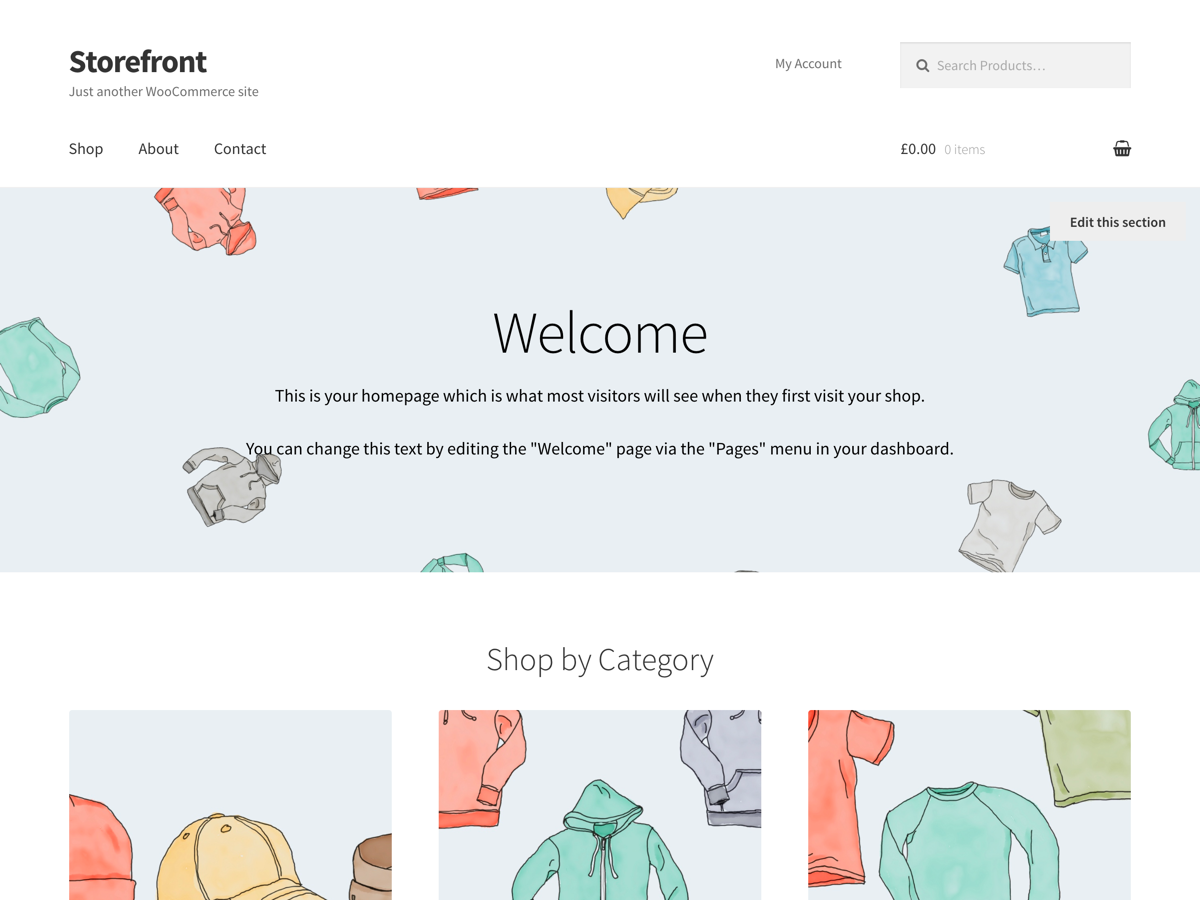 Storefront is the official WooCommerce theme of WordPress, which can also be downloaded for free at WordPress.org. The theme is seen as a lightweight basic theme that forms an excellent basis for creating a webshop. The integration with WooCommerce is seamless and makes it easy to create a fully functional webshop. The theme looks pretty simple, but the lightweight and bloat-free design makes it easy to expand and customize Storefront to your own wishes.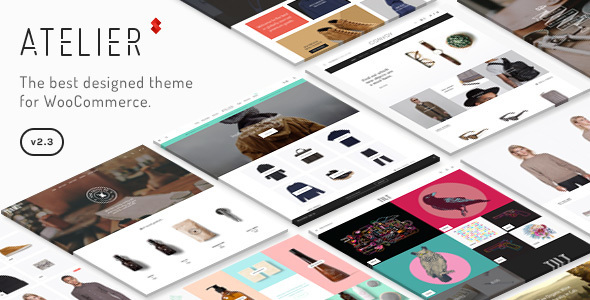 Atelier offers a high-quality look that you would expect with a premium WooCommerce theme. Because of its luxurious look, the theme is very suitable for selling art or more luxurious clothing for example. Moreover Atelier contains and supports a number of popular plugins, such as Yoast, BuddyPress, Visual Composer, Gravity Forms, Revolution Slider and Go Responsive Pricing Tables. It also has a large number of layouts to choose from, with seven demos, three product pages, 10 headers and more. Also included are shortcodes and a child theme for easy customization.
Enough WordPress webshop themes to choose from.. 
As you can see there is enough choice for your ideal WordPress webshop theme. We are curious about what your favorite theme is for creating a webshop, in a comment at the bottom of this blog.
https://www.wpupgrader.com/wp-content/uploads/2020/12/Divi.jpg
629
1117
sowmedia
https://www.wpupgrader.com/wp-content/uploads/2020/03/logo_pink-1_resized.png
sowmedia
2020-12-24 15:54:54
2021-07-20 09:25:18
Best WordPress webshop themes 2021: our top 8