[sowmedia_posttemplates_heading tag='h1′ link_apply=" link='manually,http://' link_target=" style=" size=" subheading_active=" subheading_size='15' margin=" margin_sync='true' padding='10' color=" custom_font=" av-medium-font-size-title=" av-small-font-size-title=" av-mini-font-size-title=" av-medium-font-size=" av-small-font-size=" av-mini-font-size=" custom_markup=" av_uid='av-k7q1bh6w' custom_class=" admin_preview_bg="][/sowmedia_posttemplates_heading]
In this article, we'll talk about WordPress plugins that can substantially improve the conversion rate of your website. Please note: it's no use installing ALL plugins. Consider which WordPress plugins actually lead to the kind of conversion you want. In case you need help with this, then read our tips on how to determine your online strategy.
We've divided the WordPress plugins into four common calls to action (some plugins appear in more than one category):
WordPress plugins for newsletter subscriptions
Do you want visitors of your WordPress website to sign up for your newsletter? Then we've listed the best WordPress plugins for newsletter subscriptions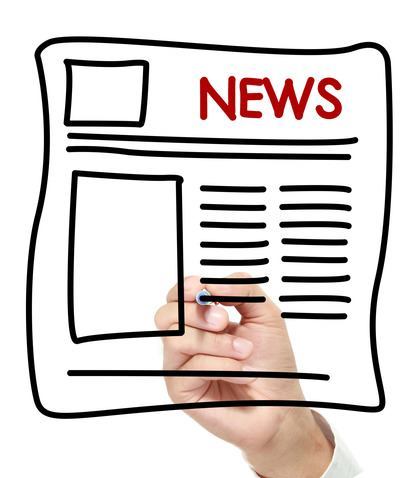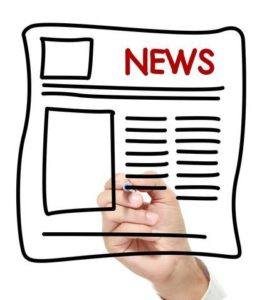 for you.
Ninja Popups is still one of our favorite plugins when it comes to collecting e-mail addresses on your website. The plugin is flexible, you can choose from many different pop-ups and you can choose the exact moment to show the pop-up (for example when the visitor is on your website for more than 30 seconds, when he's scrolling, or rather right when opening the page). Also, you can send the new e-mail subscriptions directly to your favorite e-mail marketing software (like MailChimp or CreateSend). Make sure the pop-up is not full screen, because Google doesn't like pushy pop-ups.
Elegant Themes gives you one year access to a lot of plugins and themes for $ 89 per year, among which there's Bloom Email Optin. You can choose from many beautifully designed pop-ups, opt-in bars and banners to let visitors subscribe to the newsletter. The nice thing about Bloom Email Optin is that you can also place the call to action as a widget in the sidebar or footer. This is something Ninja Popups does not offer. Bloom Email Optin is in comparison a rather pricy alternative, but worthwhile, if you also want to make use of the beautiful themes and the Divi content builder that Elegant Themes offers.
With ConvertPlug, you can choose from many different pop-ups for very little money. Subscriptions to your newsletter can be linked directly to your favorite e-mail marketing software, and there are flexible options to set up the pop-ups. The design of some of these pop-ups is in detail not always that great, but if you have some knowledge of CSS, then ConvertPlug is a good and cheap solution.
Thrive Leads is our most favorite plugin, because it is the most extensive one, and offers all the features of the above-mentioned plugins. You can make all kinds of pop-ups, but also do A/B testing, create Content locks (content is made available after you've given your e-mail address), Multiple Choice forms, etc. A big advantage of this plugin is that you get free updates for life after one single purchase. When you are a WpUpgraders customer, you can try out this plugin for free for a year.
WordPress plugins for forms
Sometimes catching someone's e-mail address is not enough; for example, when the purpose of your website is to collect warm leads that want to be called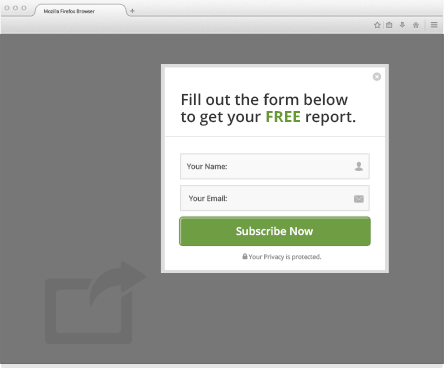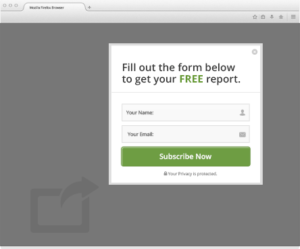 back. In that case, you want at least a name and phone number, and a contact form with a flexible configuration is what you're looking for. We've listed the best forms plugins for WordPress for you.
Gravity Forms is still our favorite forms plugin for WordPress. The plugin has been around for years, it has a good reputation and is very well maintained. This is important, because collecting customer data requires a well-secured plugin. Granted; when it comes to design, there are other forms plugins for WordPress that look much more modern, but if your theme includes support for Gravity Forms – or if you're pretty good with CSS – then this is still the plugin you want. Gravity Forms saves the subscriptions for you in WordPress, but you can also have them forwarded to e-mail addresses, external CRMs or marketing software.
Formidable Pro is somewhat more complicated than Gravity Forms, but it also allows you to make simple applications. You can make forms entries publicly searchable, which allows you to, for example, create a review system on your website. In case you will be needing this kind of system on your website in the future, then Formidable Pro is a nice two-birds-with-one-stone plugin that's worth buying.
The most well-known and widely used WordPress plugin for contact forms is still Contact Form 7. This plugin is completely free and has all the basic requirements; you can create forms, and visitors can fill them out. However, the entries are not saved on the website (so, if you don't receive them by e-mail then they're lost) and there's no link to third parties included in the standard package. On the other hand, there are hundreds of add-ons for Contact Form 7 that offer such extensions. But if you think you'll be needing those, we'd rather recommend one of the above-mentioned plugins; they have proven to be very reliable – with OR without add-ons.
WordPress plugins for direct contact
When we say direct contact, we mean the possibility to contact you with just one click. Contact forms (or newsletter subscriptions) are not included in this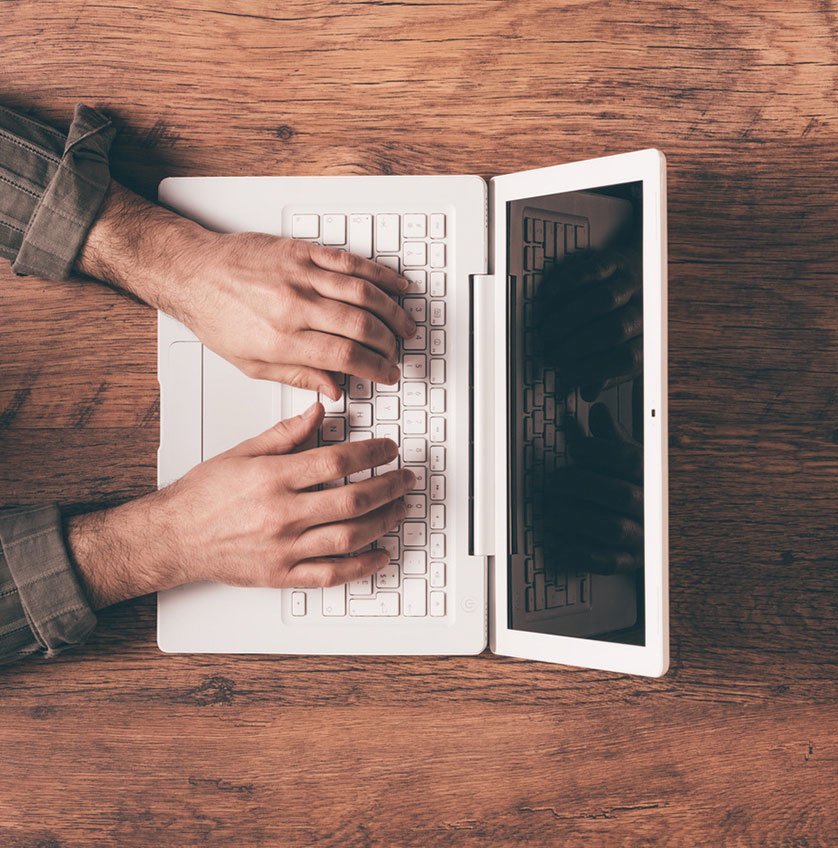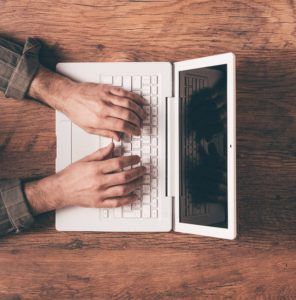 category, because the visitor has to do more than just clicking once. Depending on the branch you're in, offering direct contact on your WordPress website can be very attracting (or even necessary). Think of websites for car dealers, but also web stores, real estate agents, etc. There are several plugins that create the possibility to make direct contact on your website.
1. LiveChat (free trial, then from $ 16 per month)
With LiveChat visitors can start a chat session on your website with just one click. With the LiveChat app on your phone, you can also respond while travelling. Are you not available? Then the chat will not be visible on your website. The WordPress plugin LiveChat is integrated into your WordPress website with just a few clicks. Plus, you can try out the service for free the first 30 days.
The YITH Live Chat plugin requires a little more configuration than the previous one, but a limited version is available for free. You do have to integrate the plugin using Firebase, a Google service for mobile applications. This service has a limited free version, but you have to pay once you start using it more frequently. If you like playing with settings options, you should definitely try YITH Live Chat.
Did you know you can link buttons on your WordPress website to a phone number? When you click it, your device will directly call the phone number. For laptops and desktops this is, of course, of very little use, but for mobile visitors it can be very useful to be able to call you with just one click. The plugin Really Simple Click To Call Bar does exactly what its name implies; for mobile users, it adds a bar at the bottom of the website with a clear button: 'Call us'. When you tap it, you immediately make the call.
WordPress plugins for social media conversion
Social media can be used in different ways to increase the conversion rate of your WordPress website. This works on two levels; first of all, you can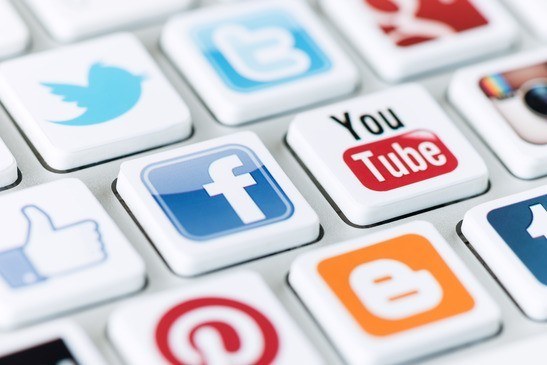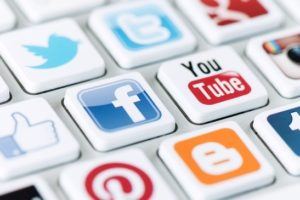 convince the visitors of your WordPress website to follow you on social media (e.g. 'Follow us on Facebook'. Secondly, you can use your WordPress website to feed your social media channels with new content, so you keep attracting your visitors to your website. Note: always keep step 1 in mind: does the integration of social media serve your strategy and objective?
Ninja Popups is not only good for e-mail marketing, but you can also use it to gather followers on social media. For example, you can show pop-ups on specific pages where you invite visitors to follow you on Facebook. It helps when you briefly explain to them the advantages of following you. For example, being informed on interesting offers or relevant messages.
ConvertPlug also offers social media integration beside e-mail marketing. The nice thing about ConvertPlug, is that you can also use pop-ups to tell your visitor about certain messages you've shared on social media. So, the plugin can be used to get more followers, but also to increase your range among your followers!
Jetpack Publicize makes it easy to automatically share recently placed messages on your WordPress website with your social media channels. This is very practical when you want to efficiently increase your range of your WordPress website. There are very many WordPress plugins like Publicize, but we still find Publicize the easiest to work with. Publicize is part of Jetpack; a free plugin package that allows you to activate or deactivate different functionalities (so, you can install the package, but only use Publicize).
https://www.wpupgrader.com/wp-content/uploads/2018/01/wordpress-plugins-conversion.jpg
642
1690
sowmedia
https://www.wpupgrader.com/wp-content/uploads/2020/03/logo_pink-1_resized.png
sowmedia
2018-02-12 11:44:08
2020-03-13 13:27:02
10 WordPress plugins to increase your conversion rate